Patrons and Ambassadors
Callum Hedge – Ambassador

Though Callum Hedge doesn't suffer from a debilitating neuromuscular condition himself, he has a connection to the association through his two nephews, Noah, and Tommy Fearnley, who have recently been diagnosed with Duchenne muscular dystrophy.  As an aspiring professional race driver, Callum is currently racing in North America in the FR Americas Championship which he leads and is also competing in the Paynter Dixon Porsche Carrera Cup Championship in Australia, where he currently sits in second place. Earlier in the year, the 19-year-old from Beachlands in Auckland, finished runner-up in the Castrol Toyota FR Oceania championship which was held at tracks around New Zealand.
Judy Bailey – Patron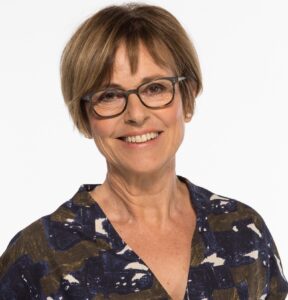 Judy Bailey has been involved in our organisation for more than 20 years.  Judy's son James, grew up with a boy who had muscular dystrophy. They became great friends and Judy says her family all learnt a lot from this young man.
"We learnt about courage, about determination, about tolerance and perseverance. We also learnt about the importance of having a laugh and seeing past the wheelchair to the person in it."
It was this relationship that drew Judy to the organisation and she has continued to support our work, alongside a number of other charities including North Shore Hospice and Skylight Trust.  Having graced our screens for decades, Judy Bailey was once dubbed the "mother of the nation" and has been made an officer of the New Zealand Order of Merit for services to broadcasting and the community.  She is a tireless advocate for children and families.
Dame Susan Devoy – Patron

Dame Susan Devoy DNZM, CBE and Race Relations Commissioner for New Zealand, cemented her relationship with the Muscular Dystrophy Association by walking the length of New Zealand to raise over $50,0000 for the MDA in 1988. This relationship has endured and we are proud to have watched her many accomplishments over the past two decades. As a passionate parent, she promotes the role of parents in supporting healthy, active lifestyles for their children.  She has worked across the sport, community and charity sectors since she retired undefeated as the world women's squash champion in 1992.
Dame Susan is a champion for inclusion and diversity. She is a member and former chair of the Halberg Trust, and former Chief Executive Officer of Sport Bay of Plenty. She is the Director of Women Walking Ltd. and has served on the Sustainability Council of New Zealand, Auckland District Health Board, the Tauranga Energy Consumer Trust and chaired BNZ Partners Bay of Plenty.
Nicholas Brockelbank – Ambassador

Nicholas Brockelbank is a Rangatahi member of MDANZ who has been raising money for our organisation since he was at primary school. He started by selling his artwork.  Nic's first cookbook was published by Scholastic when he was 10 years old and a second book full of lunchbox ideas was published the following year. Nic donates 50 percent of royalties from cookbook sales to the Muscular Dystrophy Association and won the Junior Attitude Award in 2015 for his amazing efforts. Nic is motivated to support others while striving to meet personal goals. He also organised a fundraising event at the Cambridge Veldrome, achieving a personal best of 113 laps in one hour with all funds raised going to MDANZ.